Welcome to Big Yard Escapes
Off-grid Tiny Houses in the Snowy Mountains, NSW
BREATHE Snowy Mountains air,
WALK in untouched bushland,
SEE wildlife roaming,
HEAR the river rumble,
GAZE at a million stars,
SLEEP, love, sleep,
RELAX together, alone,
BE peaceful.
Kick back, Slow down and Relax
Take a look for yourself
A perfect location to be enjoyed any time of the year.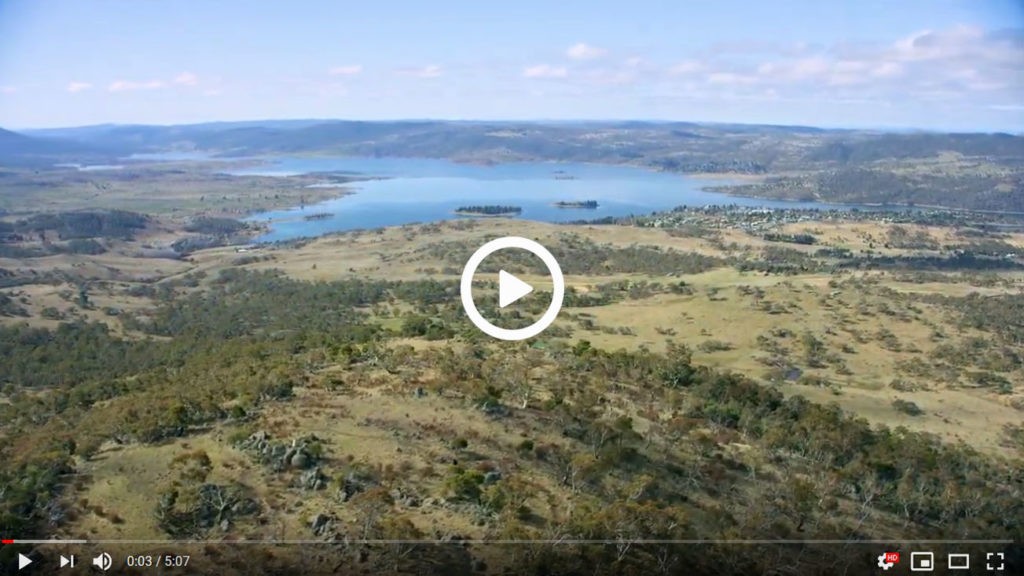 See the beauty & adventure
Jindabyne offers
the getaway with a difference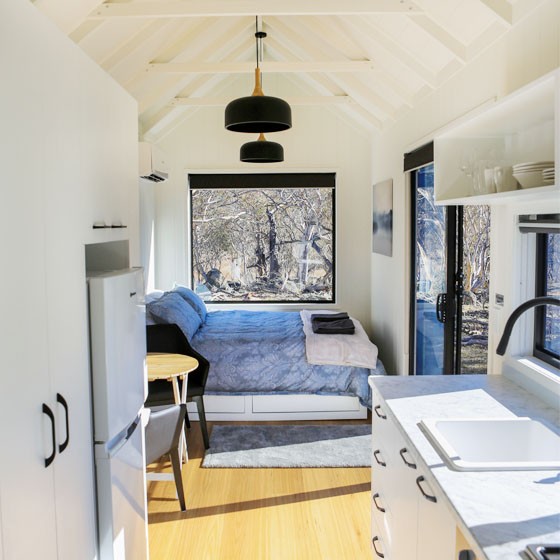 GET TO KNOW
BIG YARD ESCAPES
Two brand new Tiny Houses near Jindabyne close to the ski fields and bike trails at Thredbo and Perisher.
Set on 63 acres of native bushland with big trees and 600m of frontage to the rumbling Mowamba River where wildlife roams.
Mornings can be breathtaking, evenings are majestic and the stars at night are a wonder. Silence never sounded so good.
MORE ABOUT
CRAIG'S TINY HOUSES
Both Tiny Houses offer studio-style accommodation with comfortable chairs and a plush bed with high quality linen, a fully-equipped kitchen with a fridge/freezer and a gas cooktop, and a separate bathroom with a shower, toilet and vanity and soft towels.
Enjoy instantaneous gas hot water, split-system heating/air conditioning and big windows to bring the outside in – perfect for lazy mornings overlooking the bush.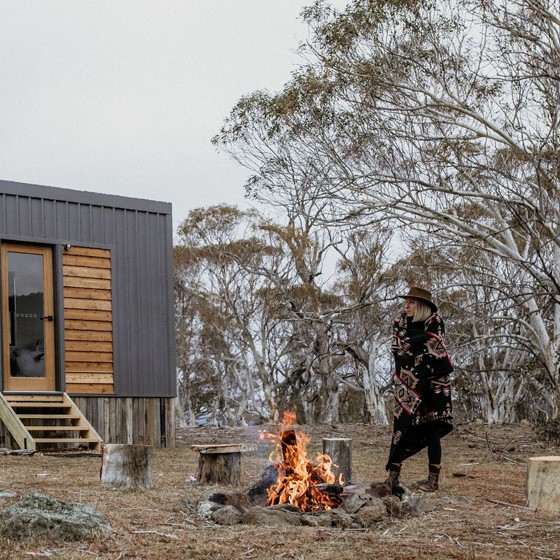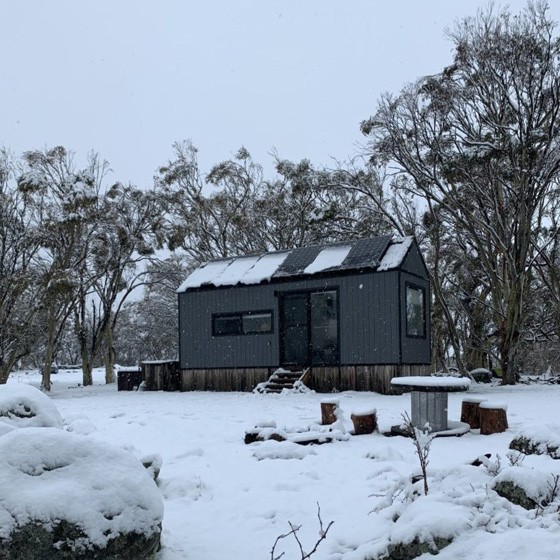 SOLAR POWERED
OFF THE GRID
The Tiny Houses are powered by solar energy and bottled gas and use river water in tanks.
Electricity is generated by solar panels and stored in big batteries but when the solar power runs low, a generator will start automatically to top up the electricity.
The toilet uses a no-flush composting system that does not accept sanitary items. Men must sit down to open the toilet's self-closing mechanism.
All vehicles can easily access Big Yard Escapes.
THINGS TO DO
JINDABYNE ADVENTURE
Skiing & snow boarding
Mountain bike riding & cycling
Bushwalking & hiking
Explore the Snowy Mountains
Water skiing & wake boarding
Trout fishing
4-wheel driving
Horse riding
Camp bonfire
Climbing, caving & abseiling
History, art & culture
Restaurants, cafes & bars
Cooking indoors & outdoors
Shopping & beauty treatments
Golf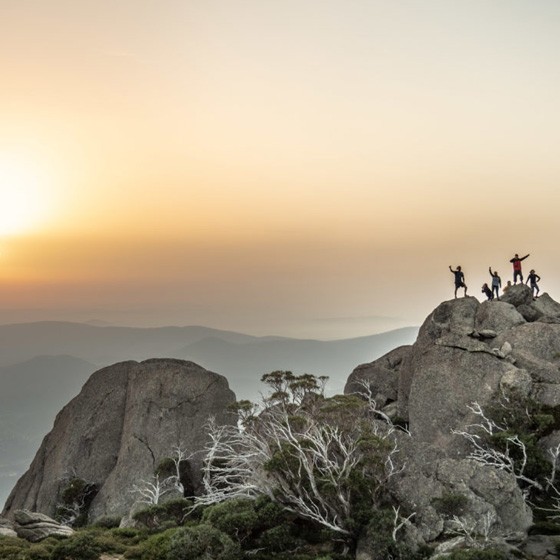 Kick back, Slow down and Relax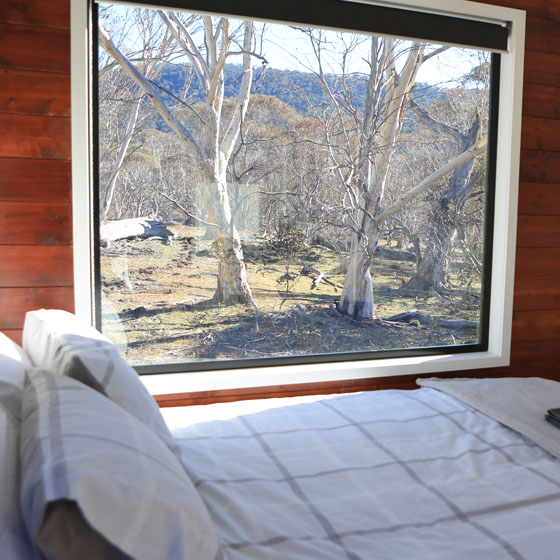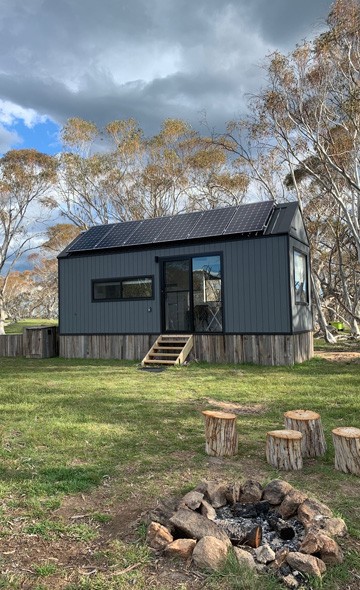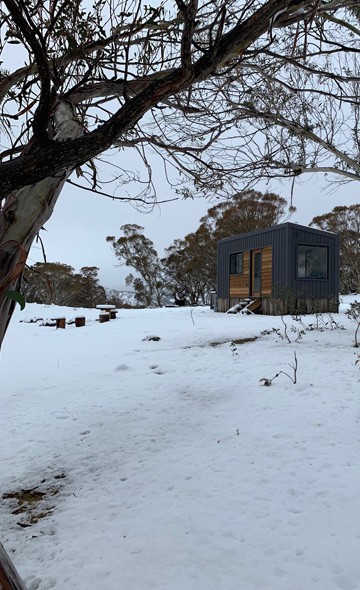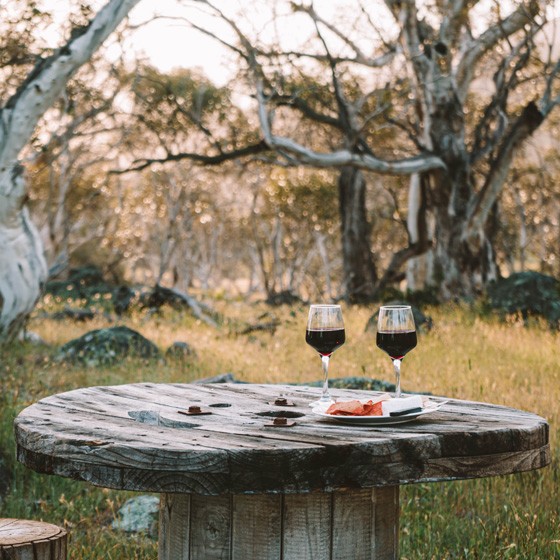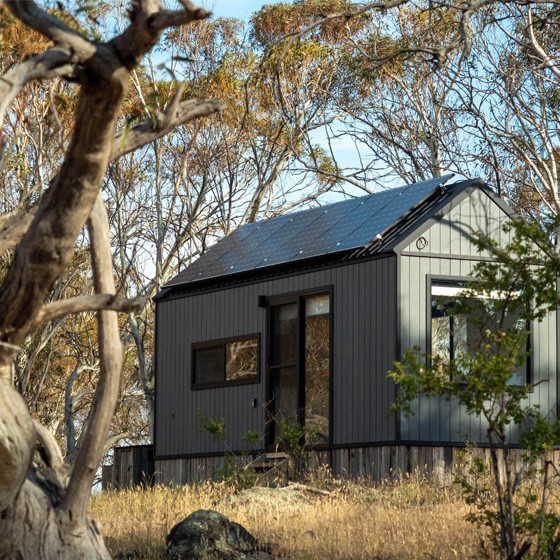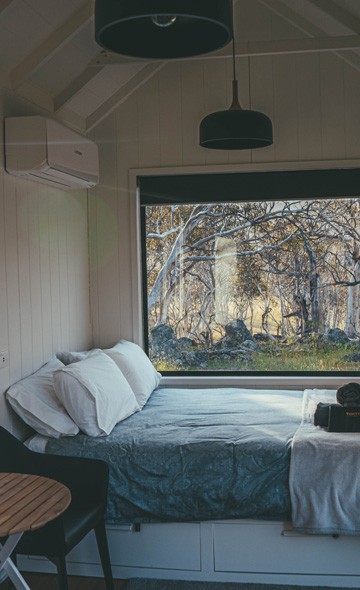 A Perfect Escape
Choose Craig's Big Yard for your
next escape from the city
to a Tiny House surrounded by nature
Craig's guests say
See why Big Yard Escapes is fast becoming the chosen location for a unique getaway

We were amazed to see deer and kangaroos through the bedroom window. The sound of the river at night was awesome. The big trees were more majestic than I imagined. We'll be telling our friends about Big Yard Escapes for sure!

Jonathan

Going off-grid in a Tiny House is such a cool idea, especially when you can light a camp fire and forget the world. We had so much fun snowboarding all weekend. Thank-you Craig, your accommodation is magic.

Emily & Tom

The mountain bike trails around Jindabyne were great and the walk to the top of Australia's highest mountain was also memorable with amazing views along the way. Now we can say we did it!

Laura

Peaceful, natural and comfortable … we could not have wanted anything more for a couple of nights away. Our stay was like nothing else. Thank-you for every one of the million stars we saw.

Simone & Phil